Our VACATION RENTALS are bargain priced and centrally located to all the Utah National Parks & Monuments. Whether you are looking for an entire home or just a private room, we have the best accommodations at the lowest prices in Utah.  Select AVAILABILITY to quickly see what is available or see all our properties by selecting VACATION RENTALS.
---
NEARBY ATTRACTIONS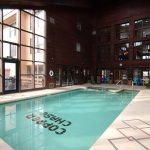 FREE Copper Chase Pool/Jacuzzi & VIP Guest Lounge:  Included FREE with all Brian Head rentals is the use of the ON SITE Copper Chase VIP Lounge & Entertainment Center. Indoor heated pool with Jacuzzi and mens/womens dry saunas and locker rooms.  Large fifty plus person seating, meeting & entertainment area with kitchen, natural gas fireplace and HD TV.  Also included is a guest business center, fully equipped fitness room & BBQ deck.  All guests receive convenient FREE under-building heating parking.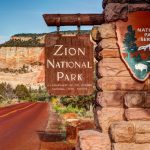 Zions National Park: Zion Canyon's steep red cliffs. Zion Canyon Scenic Drive cuts through its main section, leading to forest trails along the Virgin River. The river flows to the Emerald Pools, which have waterfalls and a hanging garden. Also along the river, partly through deep chasms, is Zion Narrows wading hike.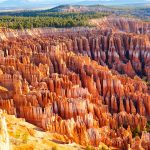 Bryce Canyon National Park: Bryce Canyon National Park, a sprawling reserve in southern Utah, is known for its crimson-colored hoodoos, or spire-shaped rock formations. The park's main road leads past the expansive Bryce Amphitheater, a hoodoo-filled depression lying below the Rim Trail hiking path. It has overlooks at Sunrise Point, Sunset Point, Inspiration Point and Bryce Point. Prime viewing times are around sunup and sundown.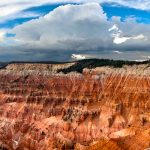 Cedar Breaks National Monument: Cedar Breaks National Monument is a U.S. National Monument located in the U.S. state of Utah near Cedar City. Cedar Breaks is a natural amphitheater, stretching across 3 miles, with a depth of over 2,000 feet.
Grand Canyon: The North Rim offers a serene and enthralling Grand Canyon experience. It is more remote and less developed than the South Rim, and so it attracts far fewer tourists. Many people think its viewpoints are the most spectacular, since they are located at a higher elevation.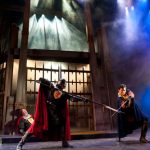 Shakespeare Festival: The Utah Shakespeare Festival presents life-affirming classic and contemporary plays in repertory, with Shakespeare as our cornerstone. These plays are enhanced by interactive festival experiences which entertain, enrich, and educate.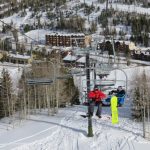 Brian Head Resort:  Brian Head Resort offers The Greatest Snow on Earth®, with annual snowfall of over 360 inches, and Utah's highest base elevation. Covering over 650 acres, the Resort has two connected mountains, Giant Steps and Navajo, offering 71 runs and 8 chair lifts.  During the summer you can enjoy Mountain Biking (Bike Rentals available), Disc Golf, Archery, Hiking etc..